How Westminster Works … and Why It Doesn't
Ian Dunt
Wednesday 25 October 2023, 19:30 at Firth Hall
£10/£8
This event is sold out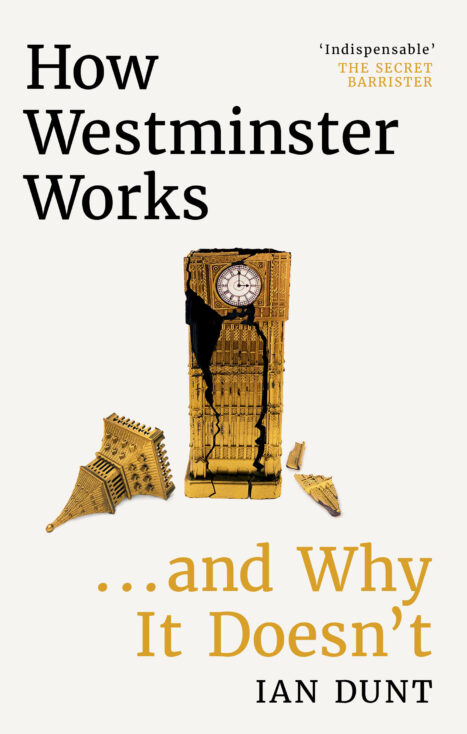 Details
Wednesday, 25 October 2023, 19:30
Firth Hall
Guidance
The event will last one hour followed by a book signing.
British politics is broken. Our MPs seem unsuited to the role. Expertise is denigrated. Lies are rewarded. We know the system doesn't work but struggle to articulate why. How Westminster Works lifts the lid on British politics, exposing every aspect of the system in a way that can be understood and challenged, from the heights of Downing Street to the depths of the nation's newsrooms. Based on interviews with leading political voices, Ian Dunt shows us the mechanisms of British government. And a vision of how we can fix it.
Ian Dunt spent years in the heart of Westminster as editor of Politics.co.uk. He is a columnist for the i newspaper, host on the Oh God What Now and Origin Story podcasts and is a regular political pundit on TV and radio. He is the author of Brexit: What the Hell Happens Now and How to be a Liberal.
"Ian Dunt lays out why we should all be bloody furious at how badly British politics serves us… How Westminster Works is both an articulate wail of lament and a rousing call to arms." Armando Iannucci
Books will be on sale at the event. Books can be ordered online from La Biblioteka – Off the Shelf book store