Novel Slam
Friday 13 October 2023, 19:00 at Sheffield Plate
From £3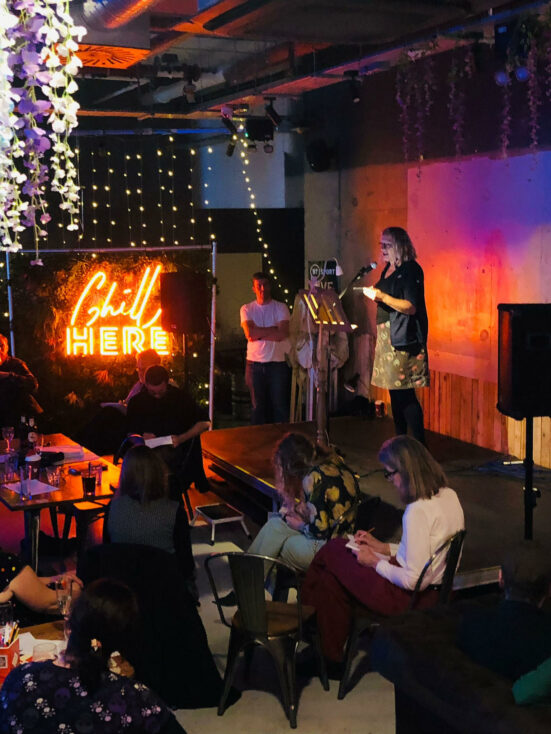 It's back for an 11th year and this year (Friday 13th) it's scarier than ever! Novel Slam is the legendary Sheffield event in which aspiring novelists pitch their novels to a supportive audience and trusty judges: Bryony Doran, Daniel Blythe, Stacey Sampson and Gavin Extence.
Bring a 1 minute pitch and a 3 minute extract to compete for Novel Slam Champion 2023. You could win feedback from Gavin Extence, coaching from Bryony Doran and free membership to The Writers Workshop. If you'd like to enter, select an Entrant's ticket at the website below.
If you're not ready to take part, just come and support Sheffield's literary scene and be part of the judging. Select 'audience' at the link below to just spectate.
For more information see the Sheffield Novelists website: https://sheffieldnovelists.wordpress.com/ or email beverleywardwriter@gmail.com
Organised by Sheffield Novelists