WISH I WAS HERE
M. John Harrison in conversation with Helen Mort
Saturday 21 October 2023, 18:00 at Millennium Gallery
£9/£7
Guidance
Please use main entrance on Arundel Gate
M. John Harrison has produced one of the most original bodies of fiction of any living British author, encompassing space opera, speculative fiction, fantasy, magical and literary realism. But is there even an M. John Harrison and where do we find him? This is the question the author asks in this memoir-as-mystery, turning for clues to forty years of notebooking:
Are these notebooks, or 'nowtbooks', records of failed presence? How do they shine light on a childhood in the industrial Midlands, a portrait of the young artist in countercultural London, on an adulthood of restless escape into hill and moorland landscapes? And do they tell us anything about the writing of the books, each one so different from the last that it might have been written by another version of the author?
'What Wish I Was Here does triumphantly is to capture the feeling of living in the 21st century with all its anxieties … wondrous and self-defining and defiant' Guardian
Helen Mort is an award winning poet and novelist.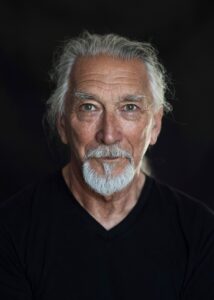 Books will be on sale at the event. Books can be ordered online from La Biblioteka – Off the Shelf book store