Young Writers' Open Mic & Anthology Launch 
Friday 17 November 2023, 19:15 at Performance Lab
£2 minimum donation on the door
This event is sold out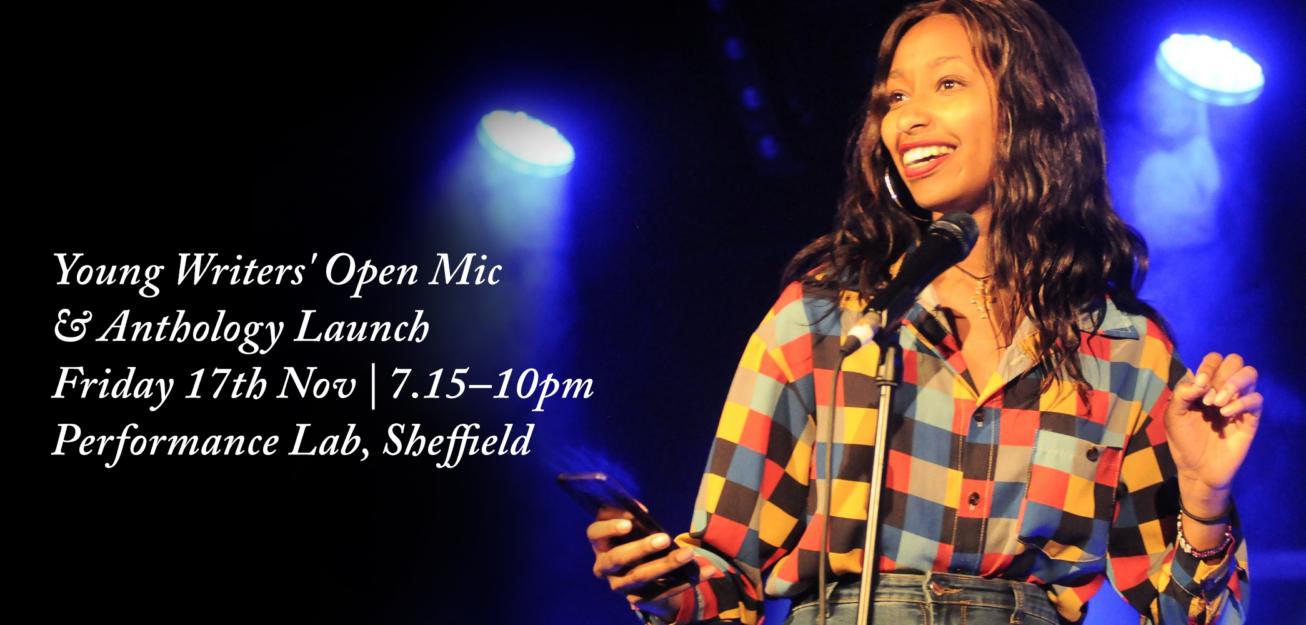 Price
£2 minimum donation on the door
Guidance
To reserve a slot to perform and for more information please visit http://www.hivesouthyorkshire.com/openmic23.html

All welcome, but the stage belongs to young people (14-30) from across South Yorkshire & beyond.
If you write poems, tell stories, compose lyrics, spit bars, or have anything to say out loud to a supportive audience, this is an evening to celebrate your words in a warm, inclusive atmosphere.
We'll also be launching our 2023 young writers' anthology featuring fiction and poetry from young and emerging writers from across the north.
Open and supportive of all, both new & experienced performers. For more information, and to reserve a slot see below
Organised by HIVE South Yorkshire
In partnership with Off the Shelf Festival of Words and The Department of Media & Culture at Sheffield Hallam University
Supported by Arts Council England