WATCH: Sheaf Poetry Festival Presents at Off the Shelf 2022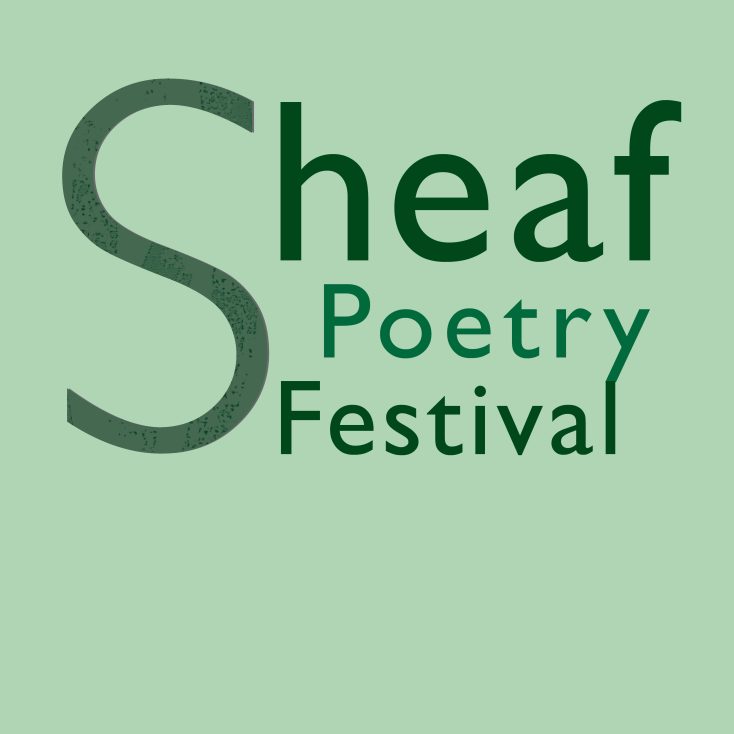 At Off the Shelf 2022, Sheaf Poetry Festival hosted three poetry sessions, 'Writing the Now', 'Waterways' and 'When I Think of my Body'. The recordings of these are below.
Writing the Now with Jacqueline Saphra, Kate Fox and Arji Manuelpillai
An examination of contemporary issues in poetry. Featuring poets Jacqueline Saphra, Kate Fox and Arji Manuelpillai.
Jacqueline Saphra is a poet, playwright, teacher and activist. Collections include All My Mad Mothers, shortlisted for the 2017 T.S. Eliot prize, Dad, Remember You are Dead and One Hundred Lockdown Sonnets, A Bargain with the Light: Poems after Lee Miller and Veritas: Poems after Artemisia (2020)
Kate Fox is a poet, performer, writer and broadcaster. Collections include We Are Not Stone, Fox Populi and Chronotopia. She won the Andrew Waterhouse Award for poetry from Writing North in 2006. She has been Poet in Residence for the Great North Run, Glastonbury Festival and Radio 4's Saturday Live.
Arji Manuelpillai is a poet, performer and creative facilitator. He has been shortlisted for the Oxford Prize, the Live Canon Prize, the National Poetry Prize and the Winchester Prize and was runner-up in the Robert Graves Prize. His debut pamphlet was Mutton Rolls and his new book is Improvised Explosive Device.
Waterways with Roy McFarlane, Steve Ely and Anna Selby
The poetry of canals, rivers and seas. Featuring poets Roy McFarlane, Steve Ely and Anna Selby.
Roy McFarlane is a poet and playwright. He is Canal Laureate for Britain, Birmingham & Midlands Institute Poet in Residence and the former Birmingham Poet Laureate. His collections are Beginning With Your Last Breath and The Healing Next Time, shortlisted for the Ted Hughes Award and longlisted for the Jhalak Prize.
Steve Ely is a poet, novelist and biographer. He is Senior Lecturer in Creative Writing at the University of Huddersfield and Director of the Ted Hughes Network. Collections include Lectio Violant and The European Eel.
Anna Selby is a poet and naturalist who works collaboratively with conservationists. Her poetry explores our connection with water and the natural world. She writes poetic studies of different species in the field, often underwater. Her new collection is Field Notes.
When I Think Of My Body, with Kim Moore, Wendy Pratt and Rachel Long
A look at the politicised female body in poetry. Featuring poets Kim Moore, Wendy Pratt and Rachel Long.
Kim Moore is a poet and writer of non-fiction. Her pamphlet If We Could Speak Like Wolves was a winner in the 2011 Poetry Business Pamphlet Competition. Her collection The Art of Falling won the Geoffrey Faber Memorial Prize and All The Men I Never Married is currently shortlisted for the Forward Prize for Best Collection.
Wendy Pratt is a poet, writer and first female editor of Dream Catcher magazine. She was highly commended in the Forward Prize and won the YorkMix and Prole laureate Poetry competitions in 2015. Her collections include Museum Pieces, Gifts the Mole Gave Me and When I Think of My Body as a Horse.
Rachel Long is a poet, mentor and founder of Octavia Poetry Collective for Womxn of Colour, based at the Southbank Centre. She was shortlisted for Young Poet for Laureate for London in 2014 and awarded a Jerwood/Arvon Foundation mentorship in 2015. Her debut collection is In My Darling from the Lions.